Nurse Directed Care
Professional Caregivers You Can Rely On
When your loved one needs home care, you want to find the right fit for your family's needs. Using Boom, you can book Ontario Certified Personal Support Workers and Registered Nurses who you can trust to offer the best care for your elderly loved one.
Individuals face many challenges as they grow older—from minor injuries to more serious illnesses. Families choose home care assistance to support seniors in a wide range of situations. From short-term support while your loved one recovers from a hospital visit to longer-term solutions, caregivers provide a helping pair of hands, expert knowledge and peace of mind.
These caregivers will provide mind-stimulating activities, encourage social interactions and engagement, manage changing behaviours, and record any changes in behaviour and mood. Boom Health's roster of fully vetted and professional Toronto-based RNs are trained to assist your loved one as they grow older at home.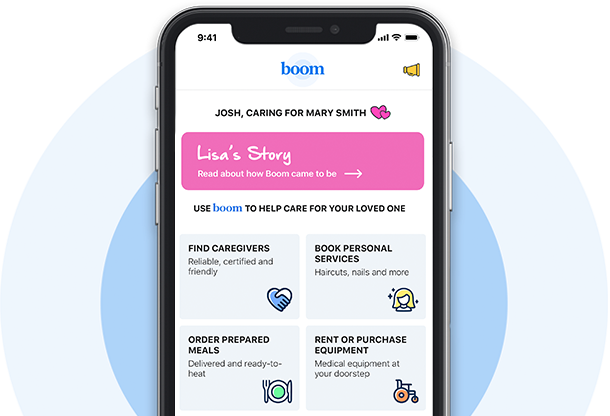 Manage your loved ones care from your mobile device