Love them without losing yourself
Manage your loved one's care from one app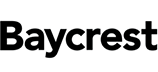 All-In-One Caregiving App
Take the stress out of organizing care. No more calling around and trying to juggle it all.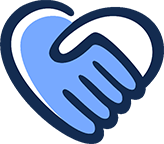 Find Caregivers
Reliable, certified and friendly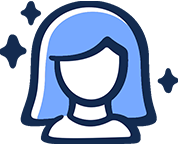 Book Personal Services
Hair, nails and more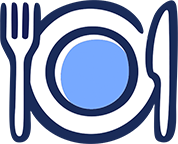 Order Prepared Meals
Delivered and ready-to-heat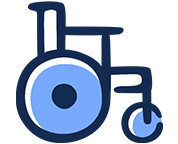 Rent or Purchase Equipment
Medical equipment at your doorstep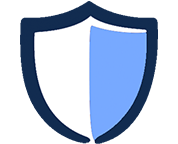 Get Emergency Assistance
Purchase medical alert devices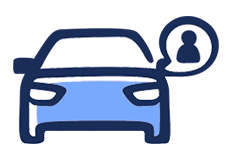 Schedule Transportation
Accessible and escorted
See All Features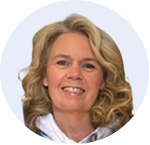 Lisa's Story
Co-Founder of Boom Health
I've been through what you're going through – and it was hard. I knew there had to be a better way of managing all the moving pieces of my father's care.
Read Lisa's Story
We help people just like you
People across Canada use Boom to find the care they need
"I was treated as if I were a VIP. I highly recommend Boom Health."
J. from Toronto
"Thanks for delivering delicious meals to my parents. My dad is very picky and he loved the food!"
M. from Toronto
Industry insights at your fingertips
How extensive is your vetting process?
All of Boom's caregivers are vetted licensed PSWs and RNs and have been carefully selected to meet your specific needs.
What safety precautions do you have in place to secure chats?
Boom is secure and protects your privacy. All chats are private between invited chat members and all messages are encrypted when being sent to and from the app.
What is the shared payment feature?
The shared payment feature is there for your convenience should you want to split costs amongst family members. You are not obligated to share payments.
Do refunds only actually take 3 days?
Each individual service has specific cancellation terms described in that area. If your service is cancelled within the that time period, you can expect your refund within 3-5 business days.
Is it really that easy to get support?
We are always open to feedback, other questions or suggestions! Please reach out to us at info@boom.health.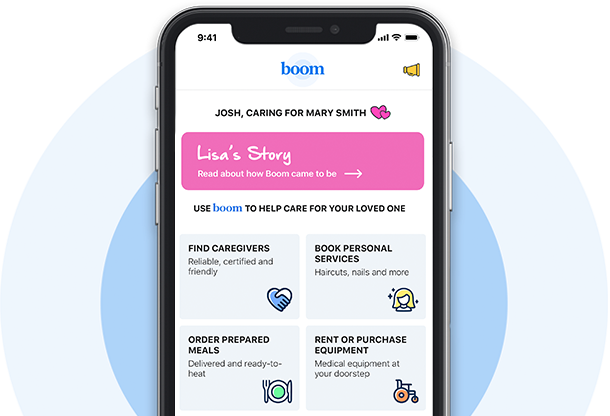 Manage your loved ones care from your mobile device