When your loved one needs home care, you want to find the right fit for your family's needs. It's easy to feel alone when caring for a loved one. Nearly 30% of adults find themselves in the position of caregiver for a loved one. Because of this, it's important to get the right care for your loved one. Getting help such as with a caregiver can make a big difference.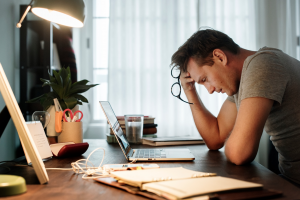 Below is a list of steps to take to find and organize care for your loved one.
1. Assess your loved one's needs. These will determine the next steps you take in helping your loved one. Think about 5 key areas: medical needs, personal hygiene, mobility, cognitive health, and meal preparation. This will allow you to determine the level of support required to meet the needs of your loved one.
2. Include your loved one in the process. A frustrating thing about aging is that you often get left out of the decision-making process. Although your loved one may not give a fully accurate assessment, these conversations can help guide you in finding and organizing care for your loved one.
3. Ensure your loved one's home is safe. This is especially important if your loved one easily gets confused or is forgetful. You should make sure that the floors are clear of clutter, appliances are working and within reach, light switches are accessible, and install handlebars and railings in places where your loved one may need to walk or bend down.
4. Explore care options. These include in-home care, nursing homes, hospice care, assisted living, and many others. There are advantages and disadvantages to each, so it is important to do your research to find the best type of care for your loved one.
5. Talk to an expert. You can find out information such as what services your loved one will need and the types and prices of different services. From there, you can make an informed decision regarding finding care for your loved one.
Using the Boom Health app, you can book Personal Support Workers (PSWs) and Registered Nurses (RNs) who you can trust to offer the best care for your elderly loved one. Our roster of fully vetted and professional PSWs and RNs is trained to assist your loved one as they grow older at home.
This article is not intended to be a substitute for professional medical advice or diagnosis. Always seek the advice of your physician or other qualified health provider with any questions you may have regarding a medical condition.